About Quality BMS
One Company. Endless Custom Solutions.
Quality BMS is a quality management consulting company with expertise in implementing highly efficient and effective business and quality management systems compliant with ISO 9001, IATF 16949:2016, AS9100, and environmental management systems compliant with ISO 14001.
Whether your company is looking for implementation of a management system, independent auditing, customized training options, or certification, Quality BMS delivers business improvement solutions that are laser-focused on meeting the needs of your organization and embedding excellence across the entire business.
In order to take a business to the next level—to improve efficiency, operational effectiveness, and profitability—Quality BMS starts at the core of your business practices to develop a quality management solution that first helps your company grow and succeed, then makes sure this solution is in compliance with the targeted standard(s).
About Our Founder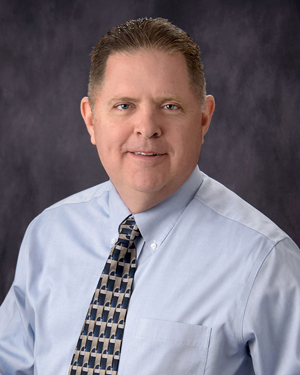 With more than 25 years of quality management and consulting experience—including time spent retaining key industry insights as an ISO 19011-accredited third-party contract auditor—Ken Place set out to help clients' overhaul their businesses by founding Quality BMS. Firmly believing that what sets his company apart is his approach to compliance, Ken helps evaluate and implement business management systems that involve an entire company—encouraging each department to work together rather than in silos—and don't just meet the standard, they exceed the business's needs.
Prior to his experience as a third-party auditor, Ken spent 11 years consulting clients on various quality topics including system implementations and improvement. Ken has worked with facilities throughout the US, Canada, Europe, Mexico, and China to implement effective quality management systems compliant to QS9000, ISO 9001, TS16949, AS9100D, and 13485 as well as environmental management systems compliant to ISO 14001.
He is a senior member of the American Society for Quality with certifications as a Certified Six Sigma Black Belt (CSSBB), Certified Quality Engineer (CQE)
****UPDATE***** April 3, 2019
Ken has recently obtained another valuable credential from the American Society for Quality. As of March 15, 2019 Ken is better prepared to conduct supplier audits for clients by obtaining the Certified Supplier Quality Professional (CSQP) certification.
and Certified Quality Auditor (CQA). Ken is also recognized by the Exemplar Global as a Quality Management Systems Auditor and by the Project Management Institute as a Project Management Professional (PMP).
Ken volunteers as the Chair of the Process Improvement Committee with ASQ Fox Valley Section 1208, and as an Illinois Manufacturing Excellence (ILPEx) Examiner, applying the Baldrige Criteria with Illinois Companies.
As part of his own professional development and drive to stay abreast with best practices, Ken has also successfully completed lead assessor courses as well as upgrade training for ISO 9001, IATF 16949 and ISO 14001.
Ken additionally offers more than 16 years of experience working in the auto industry as a tier-one supplier to U.S. and Japanese automakers. His experience comes from both manufacturing and quality capacities.
Ken is a graduate of Blackburn College with a B.A in Economics and has received an MBA from Aurora University. Ken maintains a working fluency in Spanish after studying for a semester at the University of Mexico in Mexico City, and enjoys conducting training and audits in Spanish for clients that have a large Spanish-speaking workforce.
Ken resides in the western suburbs of Chicago.